of course after all of these daily adventures smack dab in the middle of the week, it rains.
really?
so what are we to do. the monkeys are already acting like caged animals and the meltdowns are torrential at this point, so i thought to myself
and
thought to myself - remember: i'm still groggy and half asleep. lol.
then i remembered,
duuuuh!
my membership to a faaaantastic website. no really, it's amazing and worth
every.penny.
a whopping $12, and you have a membership, for life! Carisa's
1+1+1=1
is an amazing and helpful website/blog. it is based on her love and desire for homeschooling. today i decided to print off the Disney Car's
preschool pack
. as i was checking out everything that she has to offer.
in order to maximize the usage of this activity and have it for times to come in the future, and of course, save a few trees. (let's be honest, i'm more interested in saving money in excessive ink usage, those babies aren't cheap). i hit up the dollar store and purchased page protectors and dry-erase markers. well we hit the jackpot baby! kohen was prouder than a pig in
shit
poo. i mean who wouldn't, check these suckers out.
fabulous!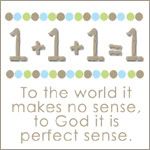 after the preschool pack we got onto letter tracing. lulu did some line tracing and colouring alphabet letters. i'm pretty proud of my nuggets. preschool =
success.
i am so incredibly proud of him! for a child that has add/adhd tendencies we are hitting some pretty incredible milestones. i mean this face says it all -
swoon.